This Week in AHOW! Week of January 3rd, 2022
Welcome to the first week of 2022 – OUR YEAR OF NEW BEGINNINGS. May you experience a new beginning in every area of your life in Jesus' name. We encourage you to continue to be watchful and prayerful as you go about your daily activities. The Lord is our shield and buckler. Our victory shall be sure in Jesus' name.
Please find below various activities this week designed for you to encounter Jesus.

AHOW STRATEGIC DAILY PRAYER AT 9 PM: OUR Strategic daily prayer has been suspended until January 23, after the completion of the 21-day fasting and prayer.
For more information about the strategic prayer and downloading the daily prayer guide, please CLICK HERE.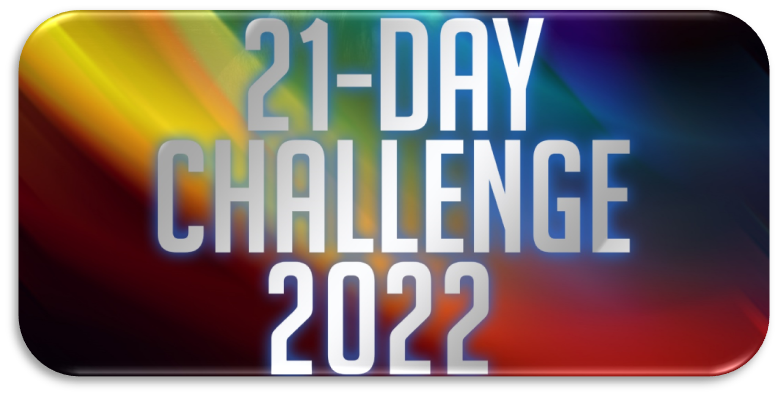 SUNDAY, JANUARY 2ND TO SATURDAY, JANUARY 22, 2022: AHOW 21-DAY CHALLENGE: Join us at 6 pm daily as we corporately pray together as a family for 2022.

WEDNESDAY BIBLE STUDY, JANUARY 5TH, 7 PM – 8:15 PM: Join us this Wednesday as Pastor Jide begins the year with a Bible Study that takes us deeper on the subject of prayer. Please note that AHOW Bible Study is now both in-person and virtual; we encourage those who can to please attend in person.


TONGUES OF FIRE PRAYER CONFERENCE – SATURDAY, JANUARY 22, 2022 – This will be an extended prayer session on the last day of the 21-day fasting and prayer.


Supporting mission is one of the ways we obey the Great Commission (Matthew 28:18-20). It is also how we follow the word of Jesus, which He said in Matthew 25:40, "Truly I tell you, whatever you did for one of the least of these brothers and sisters of mine, you did for me."
To donate toward AHOW Missions, please CLICK HERE.
Remember to select "Mission and World Outreach" in the dropdown menu.
Please subscribe to the AHOW YouTube channel now and forward it to your friends. Our YouTube channel has been a powerful tool in spreading the message of hope during this season. You can do this in 3 or 4 easy steps:
Click  the image below to the Agape House of Worship YouTube channel,
Sign in. If you don't have an account, create a FREE YouTube account.
Click the subscribe button.
You can also send the link to our YouTube channel to your friends and encourage them to subscribe.
AHOW Communications